This post is based on a live panel discussion from the Insurance Innovators Digital Summit on November 25th, 2020 featuring; Scott Clayton, Zurich UK; Adele Sumner, RSA; David Royal, Aviva; and Geoff Andrews, Carpe Data.
COVID and fraud
Adele is still having fun working on fraud in RSA; while old fraud continues there is new, innovative fraud in the wake of COVID-19. Meanwhile, David sees farmers finding new angles as some areas like whiplash tighten. Scott spoke about the massive fraud Zurich is seeing coming out of COVID, with bounce back bank loan fraud emerging as a new trend. Zurich is using new technology such as that provided by Carpe Data to combat insurance fraud. 
Implementing new tech to fight fraud
Geoff described how Carpe Data casts the net as wide as possible, across social media and the web at large, for relevant information on a claim. This information can corroborate the claim and enable the insurer to fast track settlement. In other cases it can find evidence of exaggeration or fraud and cause the insurer to investigate further.
Adele highlighted the challenge of implementing new technology and data, noting that it's critical to ensure new data is relevant. She was fascinated with the things people say on the internet, and that finding such information was often at the heart of an investigation. 
David described the development of two-factor authentication systems on the web and on phones as a wider example of the fight against fraud and how he has seen such technology in action when he recently helped his son register with the tax office. Insurers need to ensure they keep investing in these new technologies as they emerge.
There's no silver bullet to implementation, said Adele. Different approaches are needed to fight different types of fraud. It's important to keep close to the technology team to ensure alignment, a sentiment David also echoed. Ghost broking was an example of a previous disconnect, where fraudsters took advantage of insurers as they pivoted to online sales.
Scott used another banking analogy, saying it was difficult to physically rob a bank; much easier to rob it remotely from thousands of miles away. Insurers are risk averse when it comes to fighting fraud and as such, Zurich only uses publicly available information in its investigations. It's interesting that lawyers acting for claimants often advise their client to switch off Facebook but forget there are other types of social media and that there could also be relevant information in other areas of the web.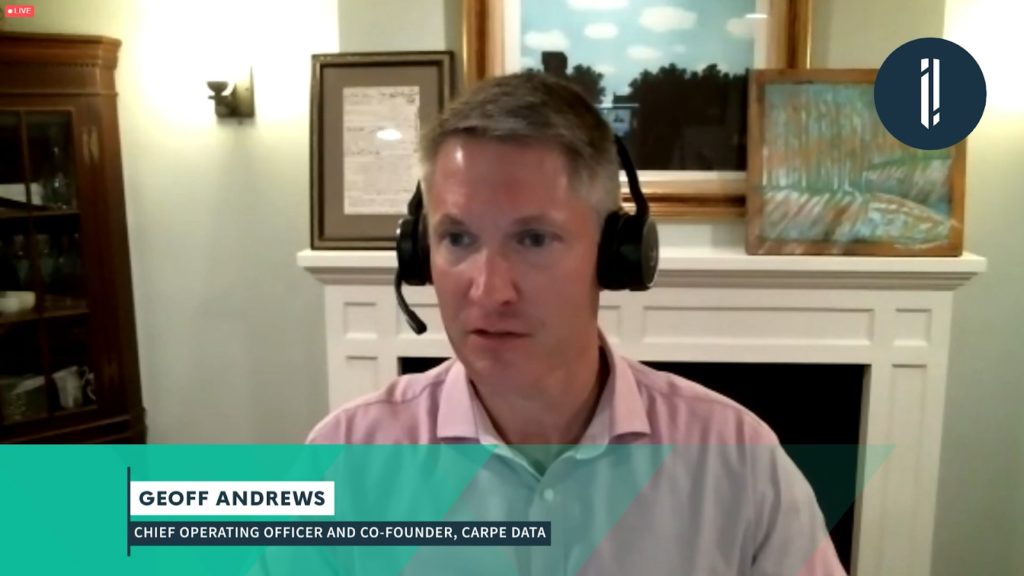 Fighting fraud is a team sport
Adele has recently spoken to 250 key leaders within RSA who were interested in fraud (not least as it affects them personally). This shared vision ensures good focus on fraud within their organization, but also in the industry at large. Sharing insights– particularly trends– is especially powerful in these changing times.
To Geoff, the opportunity to use new data sources to process legitimate claims quickly and narrow in on the fraudulent ones is the key to unlocking greater claims efficiency and a better claims experience. Marrying data, technology and people is crucial, and Carpe Data has worked closely with Scott's team at Zurich from very early on to ensure the output was relevant and actionable. He agreed there was no silver bullet; a mixture was needed, including the human touch.  David and Scott confirmed that collaboration with organizations like Carpe Data is and continues to be paramount to their success, and Scott noted personally that he has met lifelong friends in these partnerships.